"In March of last year I fell and broke one of my toes. At the time it didn't seem like a major medical trauma, but when I went to the hospital the doctors made the decision to completely amputate the toe.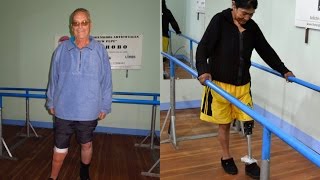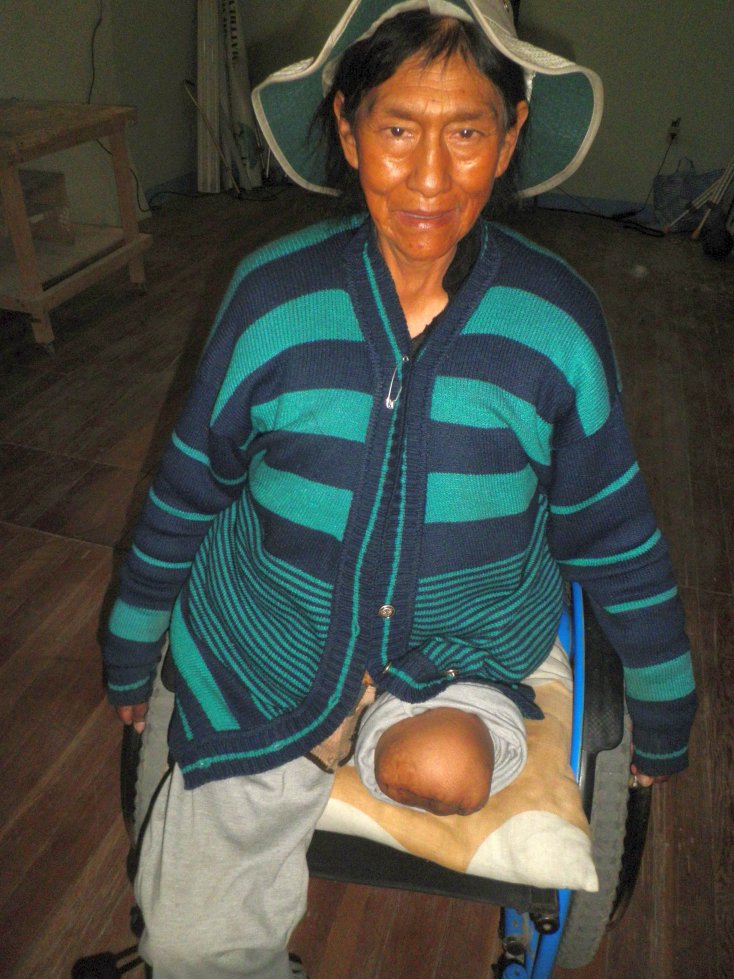 To this day I don't understand why they did so, but to make matters worse, the wound became infected and the infection began to spread up my leg in the first week. In an attempt to cure the infection I was sent to a different Hospital. It was there that those new doctors decided that the infection was so sever that they would have to amputate the entire leg to save my life. After that I was confined to the hospital for an additional month to recuperate.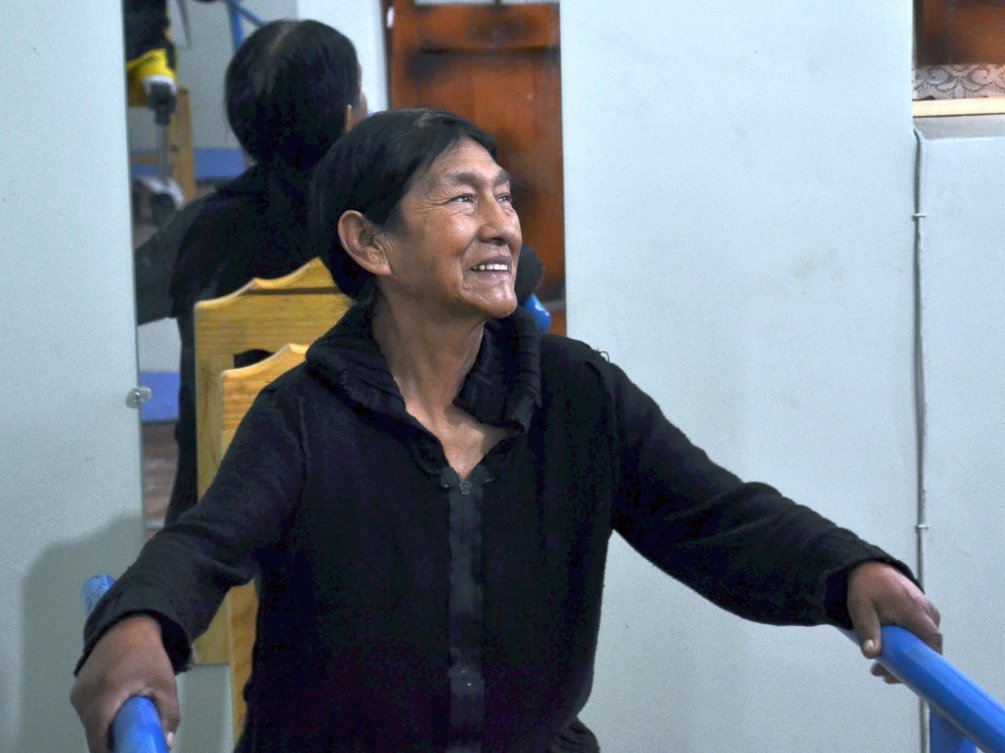 At first, after I finally left the hospital, I was very depressed and sad. As I slowly began to recover, little by little, I also began to regain some of my normal happiness. However, my life was still extremely difficult as you can imagine. I couldn't work and as my husband had passed away years ago, I had to rely on my children and grandchildren to support me. Unfortunately they don't have very much money either and so I felt so guilty every day that I couldn't work to help to feed, and care for, and support the family. It was also very difficult to play with my younger grandchildren who are the light of my life. I feel that I have missed out on vital part of my relationship with them.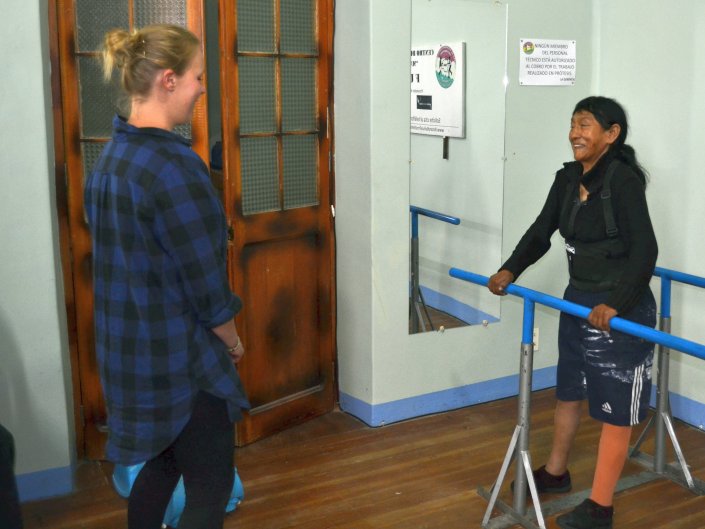 Now that I can walk again with this new leg, my most important goal is to be able to start working again and help my family who was there for me during this terrible time. I collect materials for recycling which I then sell and it is the only thing that I know how to do. I also want to spend more time playing with my grandchildren.
Thank you, Angela"
To see how you can help other patients like Angela, donate now.